The Second Sunday of Advent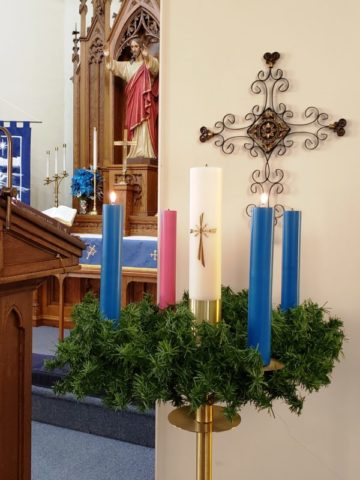 (Matthew 3:1-2)  John the baptist came, preaching in the Desert of Judea and saying, "Repent, for the kingdom of heaven is near."
  (The sermon starts at 23 min. 32 sec.)
To listen to the Sermon or the entire  Service, click on Home,
then under Resources, click on Sermons. 
Past services are listed below the most recent.
.. 
 Rev. Brian Krueger, Pastor
 Shannon Krueger, Organist
:Service:       
"The Second Sunday of Advent" 
December 8, 2019
10:30 A.M. 
     Hymns from the Lutheran Service Book
Opening Hymn – 345
 Order of Service – page 184
Psalm 72:1-7
Sermon Hymn – 344
Closing Hymn – 346
..
Readings for The Second Sunday of Advent
First Reading – Isaiah 11:1-10
               Epistle – Romans – 15:4-13              
Gospel – Matthew 3:1-12