Jesus read from the scroll of Isaiah: "The Spirit
of the Lord is on me, because he has anointed
me to preach good news to the poor.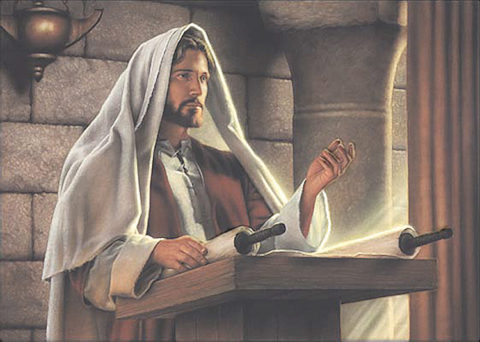 Then he rolled up the scroll, and he began
by saying to them,  Today this scripture is
fulfilled in your hearing."

To listen to all or just part of the service from the home screen click on
resources then sermons for this weeks service scroll down for past services.
The sermon starts at 23 min. 12 sec.
Guest Pastor Rev. Scott Kruse 
Organist, Shannon Krueger

:Service:
The Third Sunday after Epiphany

JANUARY 23, 2022
10:30 A.M.
Hymns From The Lutheran Service Book
Opening Hymn – 524

Divine Service – Page 203
Psalm 19:7-14

 Sermon Hymn – 658    

Closing Hymn – 528

..
Readings for The Third Sunday after Epiphany

First Reading – Nehemiah 8:1-3, 5-6, 8-10

Epistle – 1 Corinthians 12:12-31

 Gospel – Luke 4:16-30